By Brian Carey, The Sunday Times
Extraspace investors hit high notes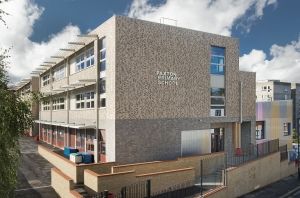 Bluebay Ireland Corporate Credit, a state-backed alternative lender, is supporting a management buyout at Extraspace Solutions. The deal will see main shareholders Conor Hanratty and Oisin O'Buachalla exit the highly profitable modular builder and realise a substantial windfall.
Bluebay is to extend finance to Kardomagh, which is controlled by management led by Ray Doyle, to buy out fellow shareholders. Executive chairman Hanratty holds shares directly in Extraspace and separately in Kardomagh.
He joined the business in 1993, having been finance director of Cambridge Asset Finance, a once-quoted leasing company. Hanratty also spent a brief sabbatical as commercial director of Leinster Rugby. He and O'Buachalla also have substantial property interests.
Hanratty will receive €5m for his shares in Kardomagh alone, although part of that payment will be in the form of loan notes.
Extraspace makes high-quality modular buildings, mostly for the education and healthcare sectors. It built the Venue, a "semi-permanent" concert venue in Derry, for the city of culture year in 2013. The venue hosted exhibitions and concerts including a show by former Girls Aloud singer Nadine Coyle. Extraspace recently completed a school in Lambeth, south London, in just six months. The school has a design life of 60 years.
The company had a turnover of €45.8m in 2015, an increase of more than 33% on the previous year. It made a profit before tax of €3.2m. Extraspace derives most of its revenue from the British market.